I've always strived to make sure that my advertising sites provide high quality traffic and results, and one way to ensure that is by preventing any cheaters or automated software from working on my sites.
Besides having some ways to detect bots behind the scenes, the visible anti-cheat has come in the form of a captcha that looks like this: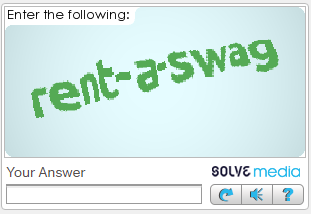 The problem with having any type of anti-cheat that disrupts a user from their normal tasks is that you must strike a balance between effectiveness and being an annoying obstruction.
Some sites in our industry have no visible anti-cheat at all, and my results have always been very low or non-existent at such sites. Most sites don't use a captcha but instead have you match an image, and you have to do that after every single ad you view, which I feel is a bit too obstructive.
With my sites I went the captcha route because it is the most difficult to cheat, and instead of having it display after every ad it displays much more infrequently just to ensure that it is still a human at work.
Even a captcha has a downside though, and that comes in the form of their extremely highly secure puzzles that even a human has trouble figuring out.
I've made a change to use our default captcha as the Google ReCaptcha which should be the easiest to solve for most people. But I didn't stop there.. since Google's Recaptcha is not available everywhere and since many may prefer our original captcha from SolveMedia, you can choose which anti-cheat you want to use in your account profile! I've never heard of anyone allowing their users to choose their type of anti-cheat so this is probably a first. Just login to your account and go to your account profile settings and you will see the option "Solve anti-cheat by" and you can you choose either Google's ReCaptcha or SolveMedia.
Even more, you can switch your preference on the fly.. so if you find yourself having trouble with one in particular, you can change your option.. wait a minute and then refresh and you'll be solving the new form of captcha.
Anti-cheat done your way is now LIVE on:
Adchiever.com
ListSurfing.com
ListJumper.com
ViralNugget.com
BuildMyDownlines.com
DownlineMaxx.com
Thank you for being an active member of my sites and I appreciate any feedback!
All the best,
Darren Olander